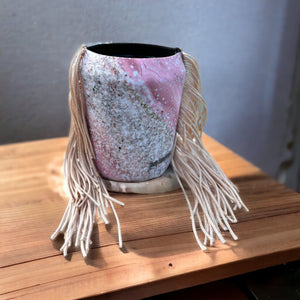 Pink Glitter Fringe Koozie
The Dolly Parton of koozies. Pink, glittery and with long blonde tresses....
Keep your beverages cool and refreshing with our stylish koozie. Crafted with high-quality neoprene material, it offers excellent insulation for cans and bottles.
Striking, portable, and perfect for any occasion. Upgrade your sipping experience today!