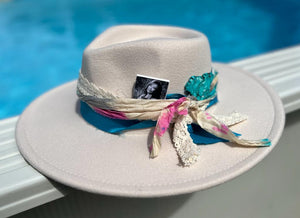 The Aztec
Exclusive to Jessica Clemmons in the UK, this is a delicate and feminine hat with with a touch of healing turquoise.
Embrace Texas-inspired style with our limited edition ladies cowboy hat. Hand-decorated in Texas by The Branded Nickle, this exclusive hat band combines Western flair with one-of-a-kind design.
Stand out in the crowd and order yours today!